Training Sheet 1
Cockpit Drill and Controls
BUY OUR COMPREHENSIVE ADI PART 3 BRIFINGS FOLDER - Click here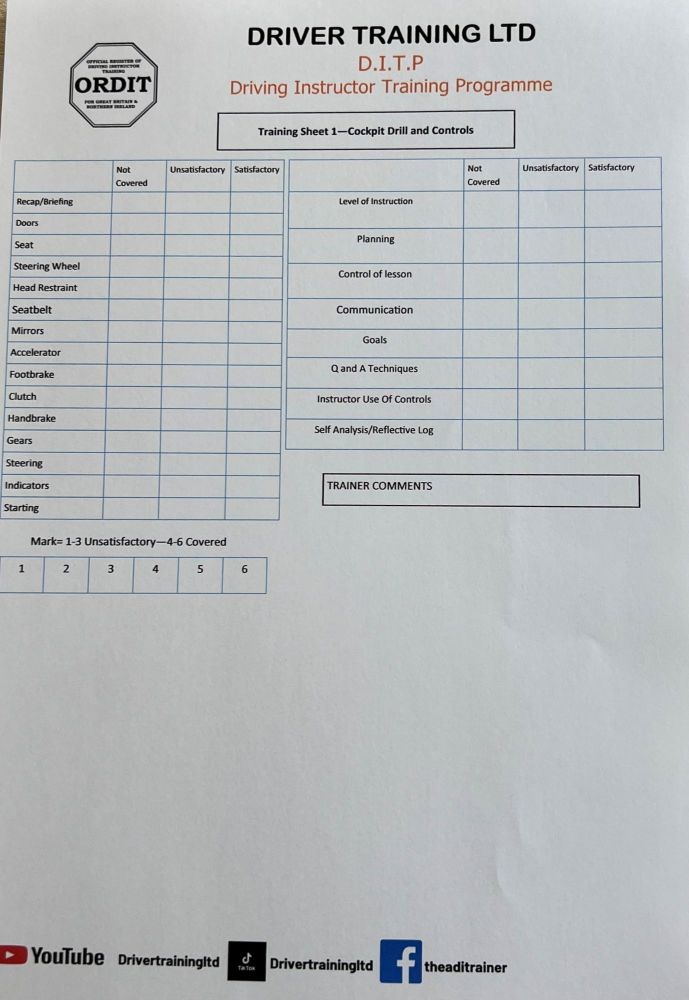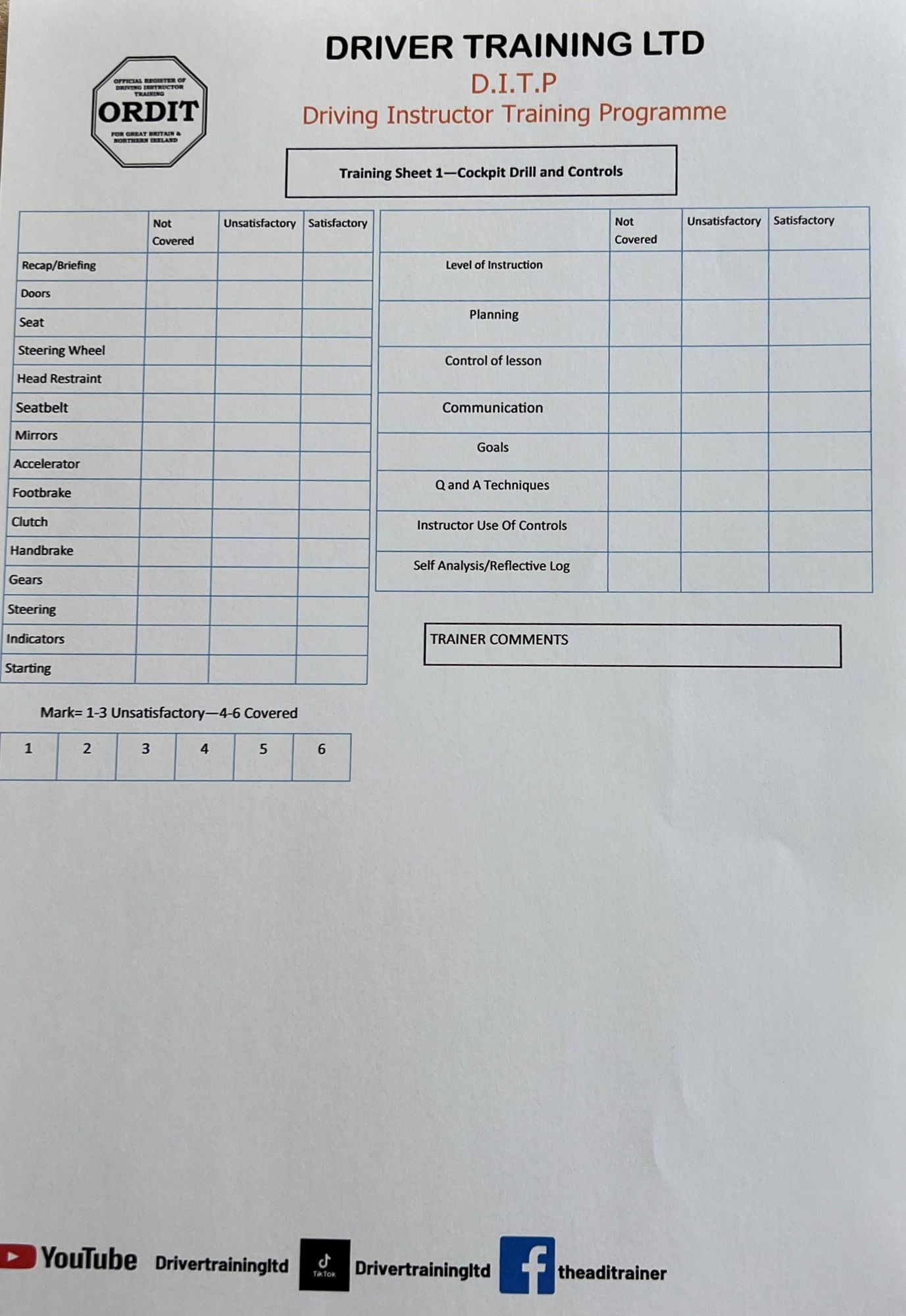 Points To Remember
*MOST PDI's GET THIS PST STUPENDOUSLY WRONG!!!!
* You drive to the site
* Your driving will be watched
* Make sure you check your blindspots
* Do not teach controls that will not be used in the lesson
* LOOK FOR FAULTS!!!!!
* IF YOU GET PAST THE FOOT CONTROLS - YOU HAVE GONE WRONG!
Subjects covered

The ADI part 3 marking form
• Coaching skills
• Client-centred learning
• Dealing with errors quickly and effectively
• Lesson records and reflective logs
• Choosing a pupil
• How to help the pupil adapt to (and include) the examiner on the ADI part 3
• Choosing and adapting the lesson goals
• Risk management

The PDI should be able to explain the following items: - Precautions on entering car -
doors secured, seat and head restraint adjusted, correct fitting (and release) of seat belt
and adjustment of mirrors.
Important controls - accelerator, footbrake, clutch, handbrake,
gears, steering and direction indicators.
Precautions before starting the engine and starting procedure should be explained. If time permits, the PDI should also deal with the preparation, observation manoeuvre routine, this will include co-ordination of all controls.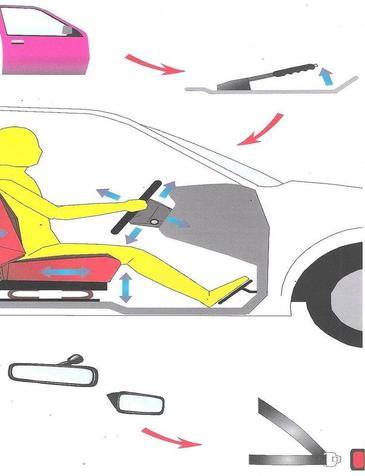 *USE DHSSSM

*DO NOT!! Tell the pupil he can tell if the door is shut properly by looking in the door mirror!!
HE HASN'T ADJUSTED HIS MIRRORS YET!!!

LOOK FOR FAULTS

The order in which the controls are explained will indicate the skill in imparting knowledge
in a sequence that is both logical and easy to remember.

The PDI may be asked simple questions about matters that he had already mentioned, but
should not be prompted to mention particular items at this stage of the test.
(Simple questions are those of an elementary or superficial nature which a person with little or no
knowledge of motoring might reasonably be expected to ask).
Care should be taken to avoid any questions that might appear to be aimed at testing a PDI's mechanical
knowledge as distinct from the background that he should have in order to give proper
instruction.

If the PDI says that his normal method is to explain the controls from the driving
seat they should be allowed to do so.

A PDI who has concluded the explanation of the controls whilst the car is stationary
should, if time permits, be allowed to get the 'pupil' moving, i.e. starting engine, moving
away, stopping etc.

--> THIS IS NOT just reading a script!! You need to look for what he is doing wrong!
You need to stop it happening if possible or at least make sure it doesnt happen again!!
The Core Competencies need to be used.