Understanding Fault Analysis
ADI Part 3 Fault Analysis - The ADI Part 3 test is a crucial step towards becoming a proficient driving instructor.
One of the pivotal aspects of this test is understanding fault analysis.
In this comprehensive guide, we will delve deep into the realm of ADI Part 3 fault analysis, providing valuable insights and strategies to help you excel in this challenging phase of your driving instructor training.
Demystifying ADI Part 3 Fault Analysis
Demystifying ADI Part 3 Fault Analysis
When teaching someone to drive, helping them analyse their faults involves understanding what went wrong and why? Not for you, but for the pupil, providing constructive feedback and guidance to help them recognize and understand the mistakes or shortcomings they are making while driving. This process is crucial for their development as a safe and responsible driver. Here's how you can approach it:
Observation: As the instructor, pay close attention to the learner's driving behaviour. Observe their actions, decisions, and reactions while on the road. Take note of any recurring mistakes or areas where they might need improvement.
Feedback: After a driving session, provide specific and clear feedback on their performance. Focus on both their strengths and the areas that need improvement. Be honest but supportive in your feedback, and use a non-critical and non-judgmental tone.
Fault Analysis Made Simple
How to do it
Identifying Faults: Point out specific instances where they made mistakes or exhibited unsafe driving behaviours. (See it / Say it / Solve it)
For example, if they didn't check their mirrors before changing lanes, failed to signal appropriately, or misjudged the distance between their vehicle and other vehicles.
Cause and Effect: Help the learner understand why a particular action was a fault and what could have been the potential consequences. This could involve explaining how their actions could lead to accidents, confusion for other drivers, or violations of traffic rules.
Discussion: Engage in a discussion with the learner about the factors that contributed to the fault. Encourage them to reflect on their actions and decision-making process. Ask open-ended questions to help them think critically about their choices.
Analyse the fault Ask Questions - Why?
Fault -- Your pupil is about to turn right - before getting to the centre of the road on the right, they go to turn early onto the wrong side of the road
Rather than just tell them how to do it - take time to analyse the fault
Why did they do it? - Was it because they were not looking where they needed to turn?
Was it because they saw a car coming and wanted to get across?
Was it they saw pedestrians/cyclists heading towards the junction on the pavement and didn't want to stop and risk stalling moving off?
If you don't know the reason - you can't help them fix it
Fault Analysis ADI Part 3 / Standards Check
Alternative Approaches: Offer alternative strategies or approaches they could have taken to avoid the fault. Provide practical tips or techniques that they can use in similar situations in the future.
Practice and Reinforcement: Encourage the learner to practice the correct techniques and behaviours during subsequent driving sessions. Positive reinforcement and consistent practice can help them overcome their faults over time.
Progress Tracking: Keep track of the learner's progress over multiple sessions. Celebrate their improvements and acknowledge the efforts they put into addressing their faults.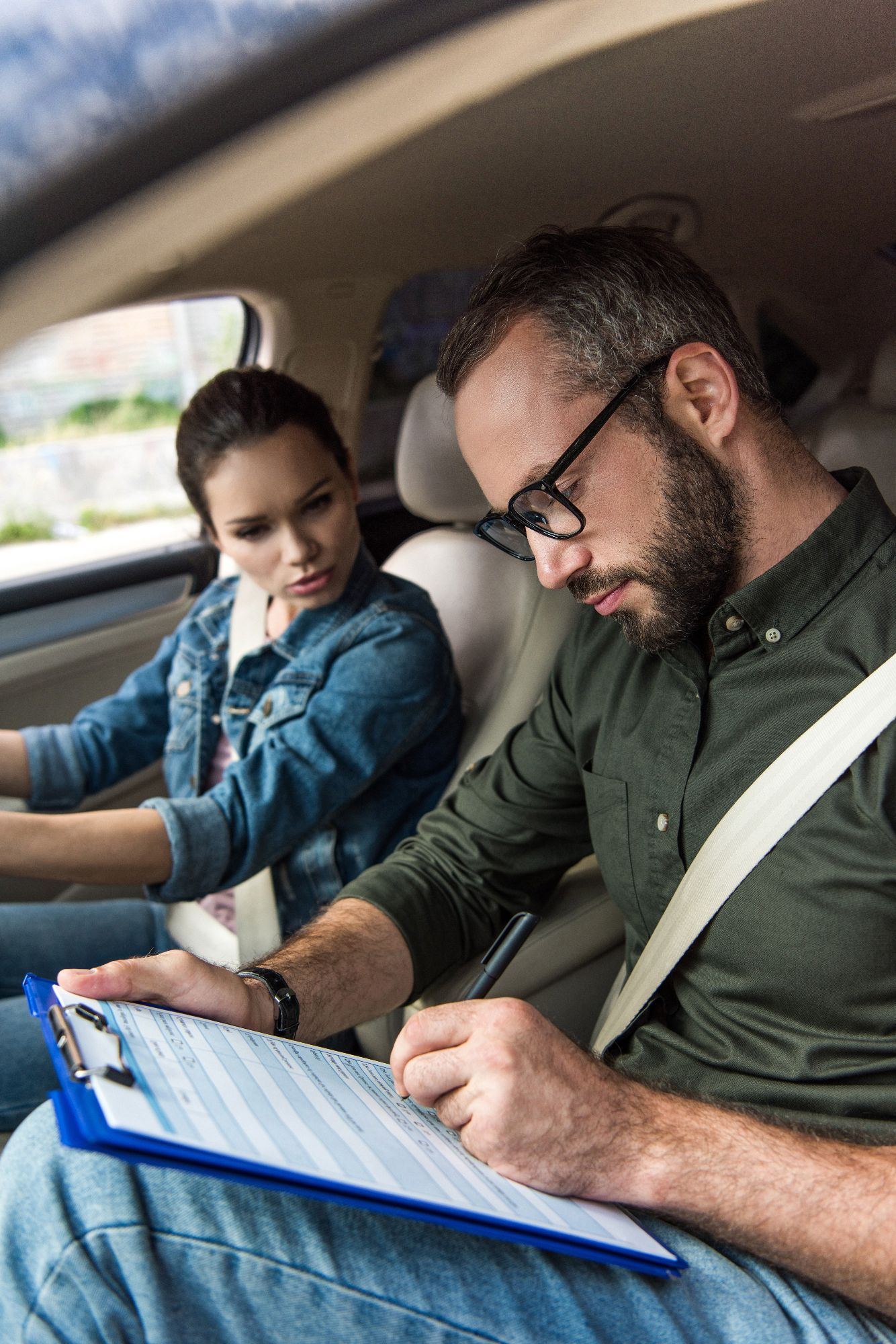 Keep On Analysing the faults
Remember, the goal of helping someone analyse their faults while learning to drive is to promote safe and responsible driving habits.
It's essential to create a supportive and comfortable learning environment where the learner feels empowered to learn from their mistakes and gradually become a confident and skilled driver.
Please complete the form below and click the Send button to get in touch with us.
Thank you for submitting the contact form.

Monday - Friday:
09:00 am - 6:00 pm
Saturday - Sunday:
10:00 am - 3:00 pm