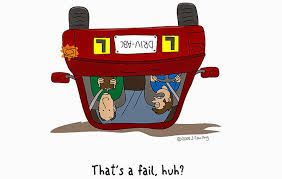 Next : What happens at the standards check test?
Overview
The approved driving instructor (ADI) standards check assesses your ability to teach pupils.
The ADI standards check has replaced the ADI check test.
You have to take at least one ADI standards check during each 4-year period that you're registered as an ADI.
You have to take a standards check even if you do not have a car or are not working as an ADI.
You can be removed from the ADI register if you do not book or go to your standards check.
You can only take standards checks in English or Welsh.
What to take to your standards check
You must take:
your approved driving instructor (ADI) registration certificate
a face covering, unless it's not safe for you to wear one
a car that meets the requirements
a pupil
Your pupil cannot be an ADI or someone who is preparing to take the ADI part 3 test. They can be a learner or a full licence holder.
Reasons why you must not go to your standards check
Do not go to your ADI standards check if you or your pupil:
have coronavirus (COVID-19) symptoms, or someone you live with has symptoms
have been told by the NHS Test and Trace service that you've been in contact with a person who has coronavirus
are self-isolating because you've entered the UK in the last 14 days
Contact DVSA if you're not able to go to your standards check.
ADI standards check booking team
Telephone: 0300 200 1122
Monday to Friday, 8am to 4pm
Find out about call charges
Wearing a face covering
You and your pupil must each bring and wear a face covering for your standards check, unless it's not safe for you to do so. For example, because:
you have a physical or mental illness or impairment, or a disability
wearing it would cause you severe distress
You need to say if you cannot wear a face covering when you book your standards check. Otherwise, your standards check will be cancelled if you arrive without one.
You can take it off during your standards check if you need to avoid harm or injury.
Car requirements
The car you use for your standards check must:
be roadworthy, safe and reliable - this means it's less than 3 years old or has a valid MOT certificate
have working rear seat belts
be fitted with L plates (or D plates in Wales) if your pupil is a learner
You cannot use:
a soft-top convertible
a car with a 2+2 seating arrangement rather than full-size rear seats
Your standards check will be cancelled if your car does not meet the requirements. Another appointment will be booked for you.