Ordit Training Shrewsbury, Ordit Trainer Shrewsbury
ORDIT


So what is ORDIT?

It stands for Official Register of Driving Instructor Trainers.

What does it mean?

It means that your trainer has been watched by a senior examiner from the DSA as to how your trainer teaches potential driving instructors, and your trainer has shown that he can teach to the high and exacting standards expected by the DSA.

Infact you may notice that on the DSA web site it encourages people who are becoming driving instructors to ONLY train with an ORDIT registered trainer!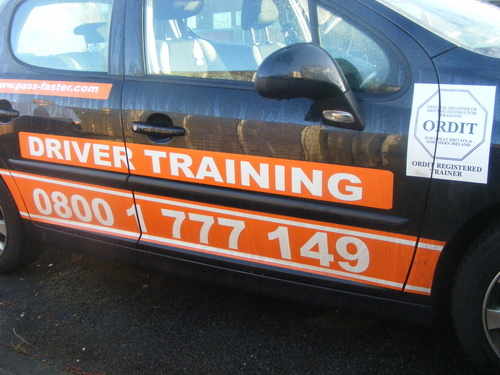 How do I benefit?
You know that you are getting value for money! Many driving schools advertise that they do Driving instructor training and yet they may never have taught anyone, or know what the DSA expects them to teach potential instructors now.
You see a driving instructor could have qualified many years ago and not realise how much things have changed and what the examiners on your part 2 and 3 expect to see. (I have many people come to me, who are in exactly that situation!)
But the fact that I have qualified to be on the register means that I do, which means you are getting the best value for your money and the best chance of passing (as the testimonials show).
You only get 3 chances at the exam
Be told to go for a test attempt "to see what it is like"
Go for Part 3 "hoping I don't get p.s.t......."
Be sent for part 2 to an area you are not familiar with
Be sent for part 2 to a different area being told "All roundabouts are the same"
Be sent for part 2 or 3 without mock tests
If your trainer does any of the above it's time you moved on!!
You only get 3 attempts DO NOT WASTE ANY!!
Call me today on 0800 1 777 149