Complete ADI Part 3 Training Pack
The complete ADI Part 3 training pack is ideal for
ADI's and PDI's
ADI Part 3
ADI Standards Check Test
Proffessional Development as a driving Instructor.
Comprises - Full Briefing Folder, ADI Part 3 guide and Driving lesson progress books for pupils

The complete briefing folder is designed by ORDIT registered driving instructor trainers Driver Training Ltd
This is the best and most comprehensive way of showing and explaining to your pupils what needs to be done, how to do it and where and why any mistakes may have been made
ADI Part 3 and ADI Standards Check Test Guide is professionally designed to help trainees and qualified driving instructors pass their ADI Part 3 and ADI Standards Check Test.
This complete guide gives you the confidence and knowledge you need to become a better teacher and provide your students with a thorough understanding of all subjects.
* 80 Pages - Quality printed on glossy 120gsm paper. Each subject is comprehensively covered including understanding the marking sheet, fault identification, Fault Analysis and Pupil Reference Points. The thicker covers ensure durability and ease of use.
* Includes Detailed Instruction - Unlike other ADI Part 3 and ADI Standards Check Test Guides, ours provides a simple but comprehensive explanation of the aspects of taking the ADI Part 3 or the ADI Standards Check Test exam.
Including
✓Fault Identification and Analysis ✓Fault Correction ✓Learning and Teaching Styles ✓Understanding the ADI Part 3 Marking Sheet ✓Focal and Reference Points ✓Commentary driving ✓ADI Part 3 Lesson Plan Outlines ✓Teaching and Learning Styles ✓ADI Part 3 Phrases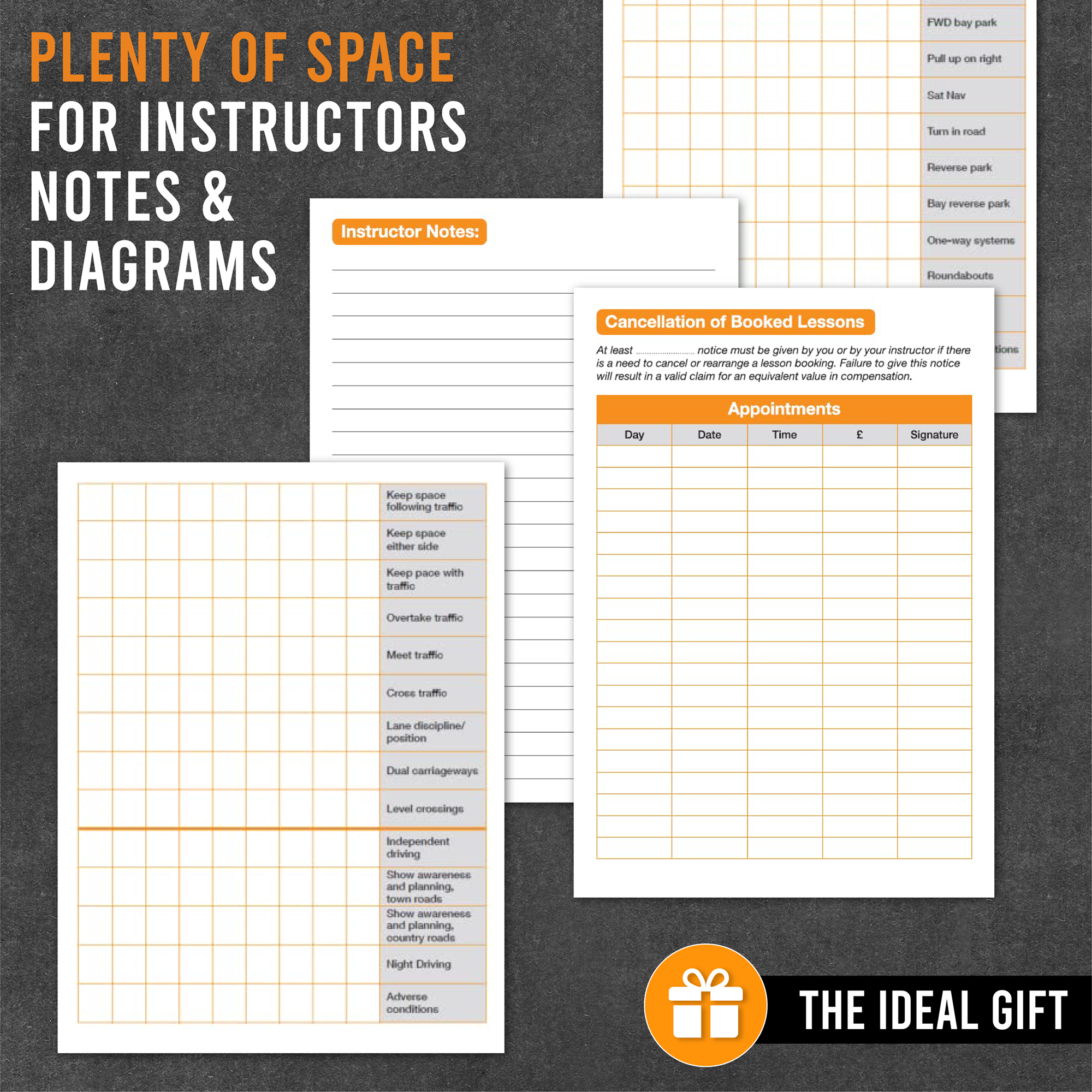 ADI Driving Lessons Progress Book
These are a must have item for every driving instructor - They keep a track of what your pupil has done and what needs working on - So next lesson you can concentrate on these things.
Driving Lessons Progress Book 10-Pack for Driving Schools - Convenient A5 Size, Thick 160gsm Progress Cards, Progress Report & Appointment Card, Includes All Maneuvers with Check Boxes, Durable
Product Features:
Driving Lessons Progress Book
10-Pack for Driving Schools
A5 size, 160 gsm thick
Numbered system for progress
5 pages of notes for instructors
Independent driving and maneuvers
Neat spaces for student details
Appointment book style pages
Checklist for acquired skills
Standard terms and conditions
12 pages in total
Space for student agreement
Improves student planning
Enhances lesson organization
Using our ADI Part 3 Book pack gives you the best chance of understanding the ADI Part 3 test more thoroughly.

It helps you develop your teaching ability
Therefore can help you become a better driving instructor
Get yours HERE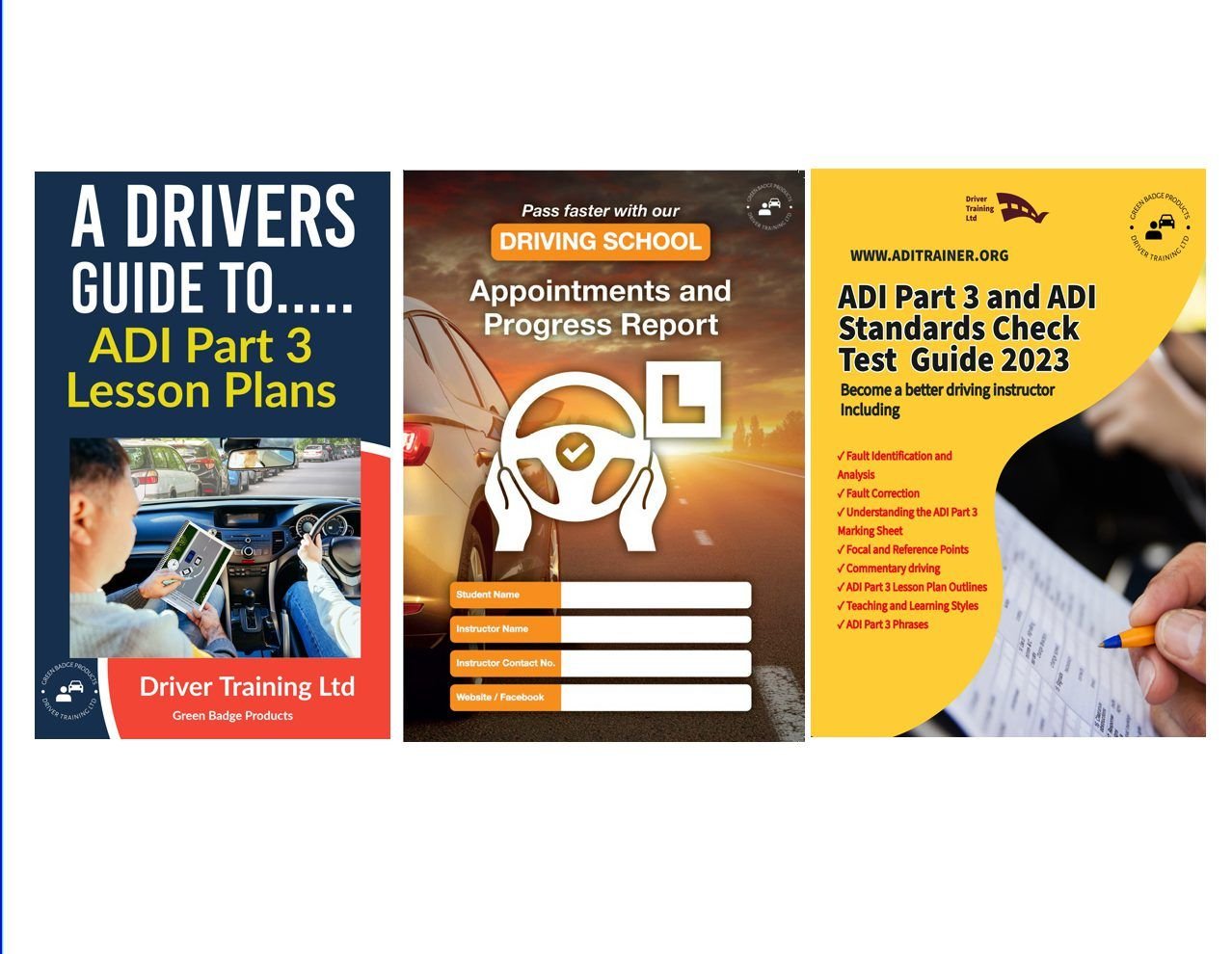 Please complete the form below and click the Send button to get in touch with us.
Thank you for submitting the contact form.

Monday - Friday:
09:00 am - 6:00 pm
Saturday - Sunday:
10:00 am - 3:00 pm