Get Accurate Adi Standards Check advice
What is The ADI Standards Check?
If you're an Approved Driving Instructor, it can be difficult to keep your skills and knowledge up-to-date.
You need to ensure that you are meeting the national standard for teaching pupils in driving a car, yet it can be hard to find reliable resources that provide all the information you need.
Your ability as an ADI defines your success — if you don't meet the national standards, your livelihood and reputation are at stake. You don't want to risk your career by falling short of the high expectations of a professional driving instructor.
Our ADI Standards Check offers everything you need in one place
The approved driving instructor (ADI) standards check assesses your ability to teach pupils.
You'll get a letter from the Driver and Vehicle Standards Agency (DVSA) when you need to book your ADI standards check.
You have to take a standards check even if you do not have a car or are not working as an ADI.
You can be removed from the ADI register if you do not book or go to your standards check.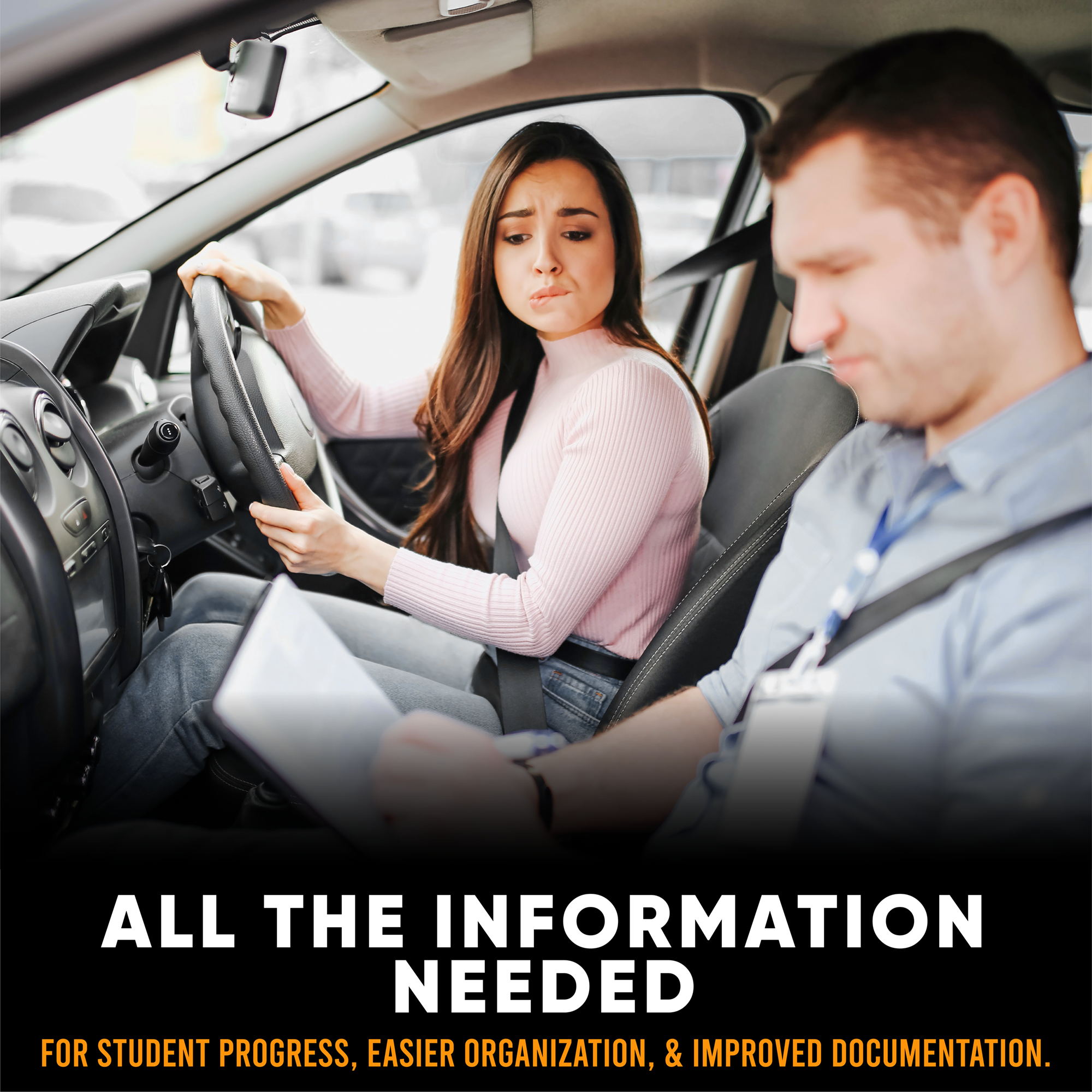 What to Take to the ADI Standards Check
What to take to your standards check
You must take:
your approved driving instructor (ADI) registration certificate
a pupil
a car that meets the requirements
Your pupil
Your pupil can be a:
partly trained learner
fully trained learner
full licence holder
If you bring a partly trained learner, they should be able to drive for 40 minutes without frequently stopping.
Your pupil cannot be an ADI or someone who is preparing to take the ADI part 3 test.
You and your pupil can choose whether or not to wear a face covering at your test.
What happens at the standards check
What happens at the standards check
A Driver and Vehicle Standards Agency (DVSA) examiner will watch you giving a client-centred driving lesson to one of your pupils for about 45 minutes.
At the start of the lesson, discuss the goals for the lesson and risk management with your pupil. This should take no more than 3 minutes.
Your pupil must drive for at least 40 minutes of the lesson.
You cannot spend the whole lesson teaching a manoeuvre, but you can include a short recap of one you've taught in a previous lesson.
At the end of the lesson, you should give your pupil about 3 minutes to reflect on their performance.
The examiner will look for evidence that you meet the national standards for driver and rider training.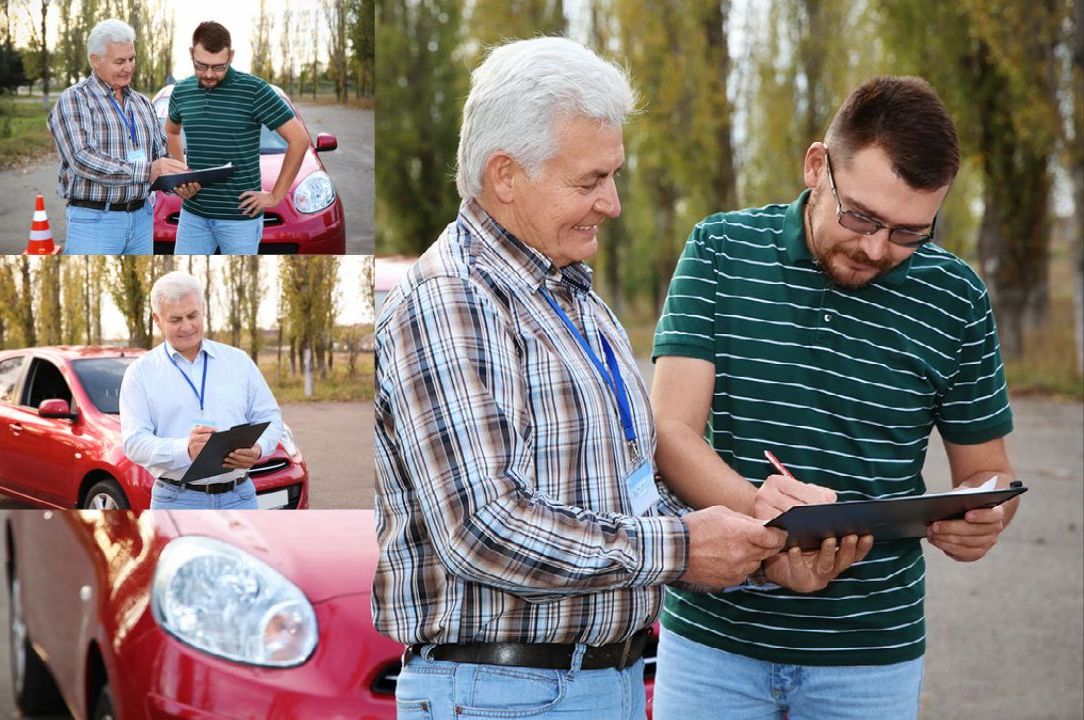 How is The ADI Standards Check Marked?
What you'll be marked on
You'll be marked on 17 areas of competence that are grouped into 3 categories:
lesson planning
risk management
teaching and learning skills
The 17 areas of competence are listed in the ADI standards check report form, which the examiner will fill in during your check.
You'll get a score from 0 to 3 for each of the 17 competencies, which are added up to work out your grade.
After you give the lesson, the examiner will discuss your performance and give you your grade. This will take about 15 minutes.
Your standards check result
Your standards check result
You'll get your grade, along with your completed standards check form at the end of your standards check.
Total score Grade Description 0-30 Fail Your performance is unsatisfactory 31-42 Grade B You'll stay on the approved driving instructors (ADI) register 43-51 Grade A You have shown a high standard of instruction and you'll stay on the ADI register
You'll automatically fail if:
you get a score of 7 or less in the 'risk management' category
the examiner stops the lesson because you've put yourself or someone else in danger
If you fail the standards check
You'll have up to 2 more attempts to pass the standards check.
If you fail 3 times:
you'll be removed from the approved driving instructors (ADI) register
you'll have to retake the ADI tests to join the ADI register again
80 Pages - Quality printed on glossy 120gsm paper.
Each subject is comprehensively covered including understanding the marking sheet, fault identification, Fault Analysis and Pupil Reference Points. The thicker covers ensure durability and ease of use.
* Includes Detailed Instruction - Unlike other ADI Part 3 and ADI Standards Check Test Guides, ours provides a simple but comprehensive explanation of the aspects of taking the ADI Part 3 or the ADI Standards Check Test exam.
Including ✓Fault Identification and Analysis ✓Fault Correction ✓Learning and Teaching Styles ✓Understanding the ADI Part 3 Marking Sheet ✓Focal and Reference Points ✓Commentary driving ✓ADI Part 3 Lesson Plan Outlines ✓Teaching and Learning Styles -- ADI Part 3 Phrases
Driving Lessons Progress Book
10-Pack for Driving Schools
A5 size, 160 gsm thick
Numbered system for progress
5 pages of notes for instructors
Independent driving and maneuvers
Neat spaces for student details
Appointment book style pages
Checklist for acquired skills
Standard terms and conditions
12 pages in total
Space for student agreement
Improves student planning
Enhances lesson organization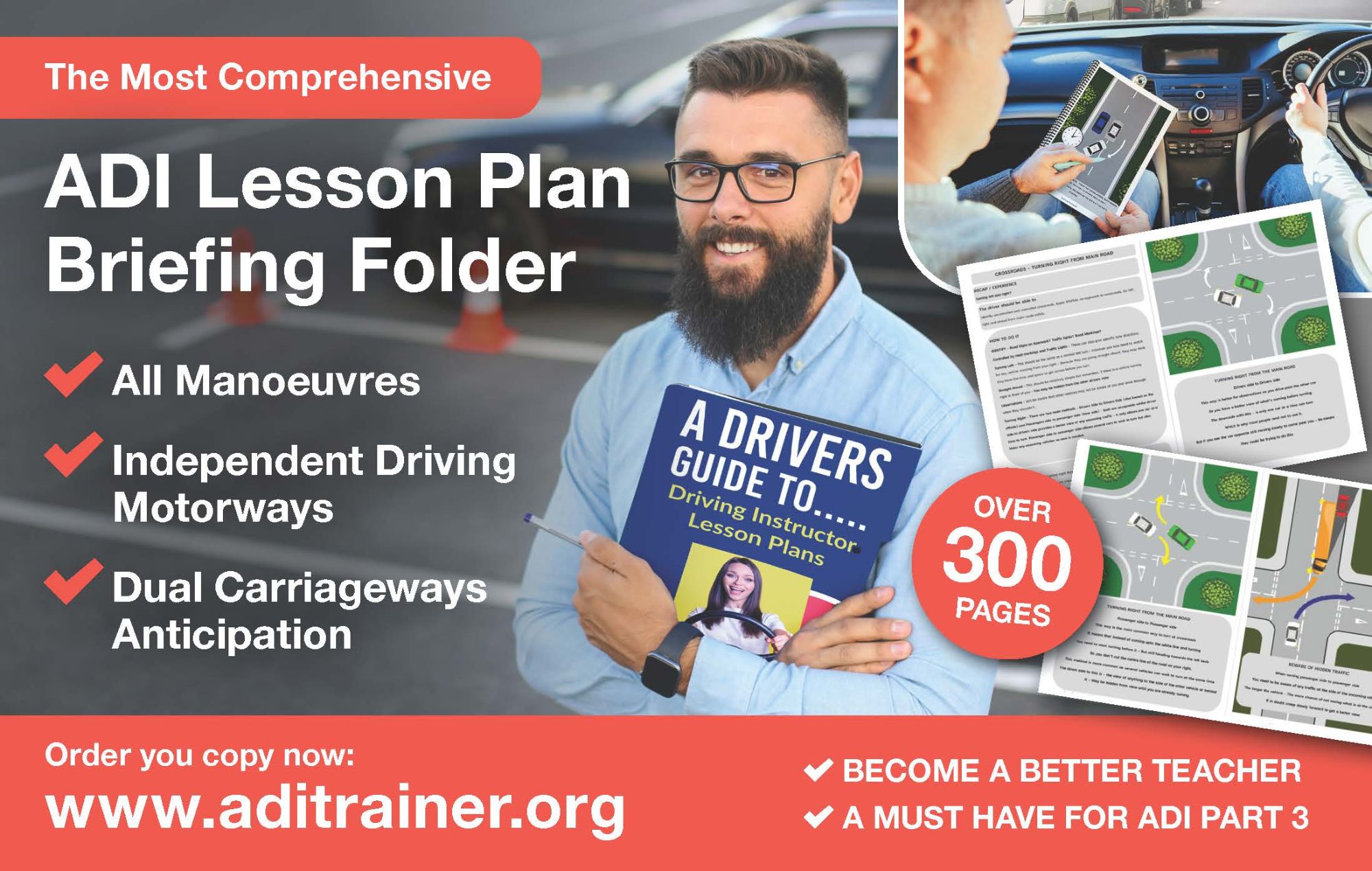 Driving Lesson Plan Briefing Folder
ADI Part 3 - Driving Instructor Books - ADI Standards Check Test - Driving instructor Lesson Plan Diagrams
Be more confident to pass your ADI Part 3
Be more confident to pass your ADI Standards Check Test
Become a Better teacher
Give your pupils a better understanding of subjects
Please complete the form below and click the Send button to get in touch with us.
Thank you for submitting the contact form.

Monday - Friday:
09:00 am - 6:00 pm
Saturday - Sunday:
10:00 am - 3:00 pm