Training Sheet 6
Dealing With Pedestrian Crossings,
BUY OUR COMPREHENSIVE ADI PART 3 BRIEFINGS FOLDER - CLICK HERE

Uncontrolled Controlled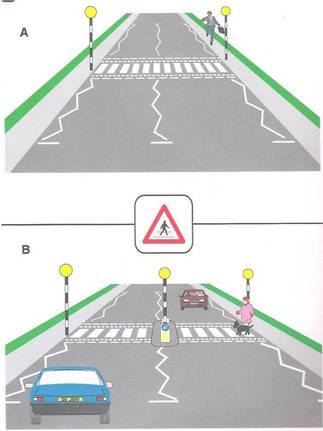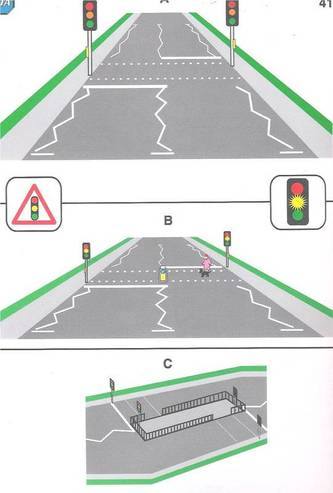 *
What Is It
They should also be able to recognise and safely approach and deal with pedestrian crossings
*
Where Do I Give The Briefing
At the test centre
*
Common Faults
Signals - When not needed, wrong direction, wrongly timed, giving mis-leading signals
Crossings - Not seeing them, not identifying them correctly (stopping at an empty zebra crossing), Speed
on approach, Not knowing the correct light sequence and how to deal with it
SUBJECTS COVERED
The ADI part 3 marking form
• Coaching skills
• Client-centred learning
• Dealing with errors quickly and effectively
• Lesson records and reflective logs
• Choosing a pupil
• How to help the pupil adapt to (and include) the examiner on the ADI part 3
• Choosing and adapting the lesson goals
• Risk management
MSM routine:
The testing of the MSM routine is specifically linked to the approach to
pedestrian crossings and not any other subject.
Pedestrian crossings: Only in areas where there are no pedestrian crossings may this
part of the exercise be dealt with as a 'verbal testing'. The 'pupil' could quite properly ask
questions about other types of crossings not dealt with, overtaking or inviting pedestrians
to cross.
Examiners must not incorporate faults for the position, speed and look parts of the MSM
routine. Faults of that nature are "out of PST" and could wrongly imply that the PDI should
change the content of the exercise.
NEED MORE ADVICE? CALL 0800 1 777 149