Training Sheet 3
TURN IN THE ROAD
BUY OURM COMPREHENSIVE ADI PART 3 BRIEFINGS FOLDER - Click Here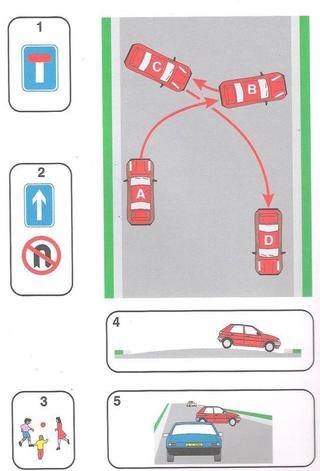 * WHAT'S IT ABOUT
To be able to make the pupil be able to turn the car around to face the opposite direction using forward and reverse gears -- This is not a 3 point turn!

*DO I HAVE TO DRIVE FROM THE TEST CENTRE
No, the pupil is at the partly trained stage - Can do turns, emerges etc but never done this before.
*WHERE DO I DO THE BRIEFING?
At the site. Remember the lesson is on the turn in the road, if he's made mistakes in his normal driving apart from clutch or steering faults, which of course he'll need in this, be prepared to change the lesson plan.


*WHAT ARE SOME FAULTS?
Steering too slow - Clutch too high, so you zoom off, lack of observations, Not judging focal points or being told them!


Turning the Vehicle Round in the Road
SUBJECTS COVERED
The ADI part 3 marking form
• Coaching skills
• Client-centred learning
• Dealing with errors quickly and effectively
• Lesson records and reflective logs
• Choosing a pupil
• How to help the pupil adapt to (and include) the examiner on the ADI part 3
• Choosing and adapting the lesson goals
• Risk management
BRIEFING

1 - Why? Dead End Road, Crash in the road ahead and police are turning everyone around
2 - Safe, Legal, Convienient - Safe....Not on brow of hill or sharp bend, Legal ..... Not where you see these signs (1 way road and U-turn)
3 - Importance of Obs - Children playing etc
4 - Camber of road - Which side are the drains on? This tells you which way your camber or gradient or slope is running
5 - What to do if cars turn up - Sit and make eye contact, look at wheels of other cars moving? or Waiting?
NEED ADVICE? CALL 0800 1 777 149